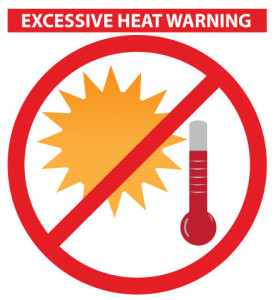 While stand up paddleboards are made to be used in beautiful weather, it is still important to take extra care when it is hot and sunny.  Here are a few tips to care for your board is excessive heat and ensure that you get many years of enjoyment out of your board.
Always remove your board from the bubble wrap it arrived in. when transporting or storing.  Please note the below precautions to be taken regarding excessive heat.
Do not expose your SUP board to excessive heat or prolonged UV exposure when not in use. Particular care and attention should be made to protect the board from the sun and heat.
Excessive exposure to the sun and/or heat can result in the following unavoidable and undesirable consequences to the deck pad :
Distortion in size and/or quality.
Becoming unstuck from the board. (Bubbling)
Significant fading of color.
Breakdown of EVA deck pad or soft top.
The EPS foam core of the board can shrink due to excessive heat, causing delamination or rippling of the hull.
These undesirable consequences are not covered under warranty, as they are due to a user or storage problem, and are not related to the manufacturing or material quality of your product.
We suggest the following precautions be taken whenever the board is not in use:
Keep board in shade as much as possible.
When not in use at the beach or lake, turn your board over so the bottom is facing up.
Park in a shaded spot. If you frequently park in hot sun with board on roof, in addition to bottom facing up, we suggest use Cruiser Deluxe board bag to reflect the sun.
Periodically clean the outside of vent plug so it breathes properly.
If you impact your board and crack it, ensure there is no water inside your board and repair before further use.